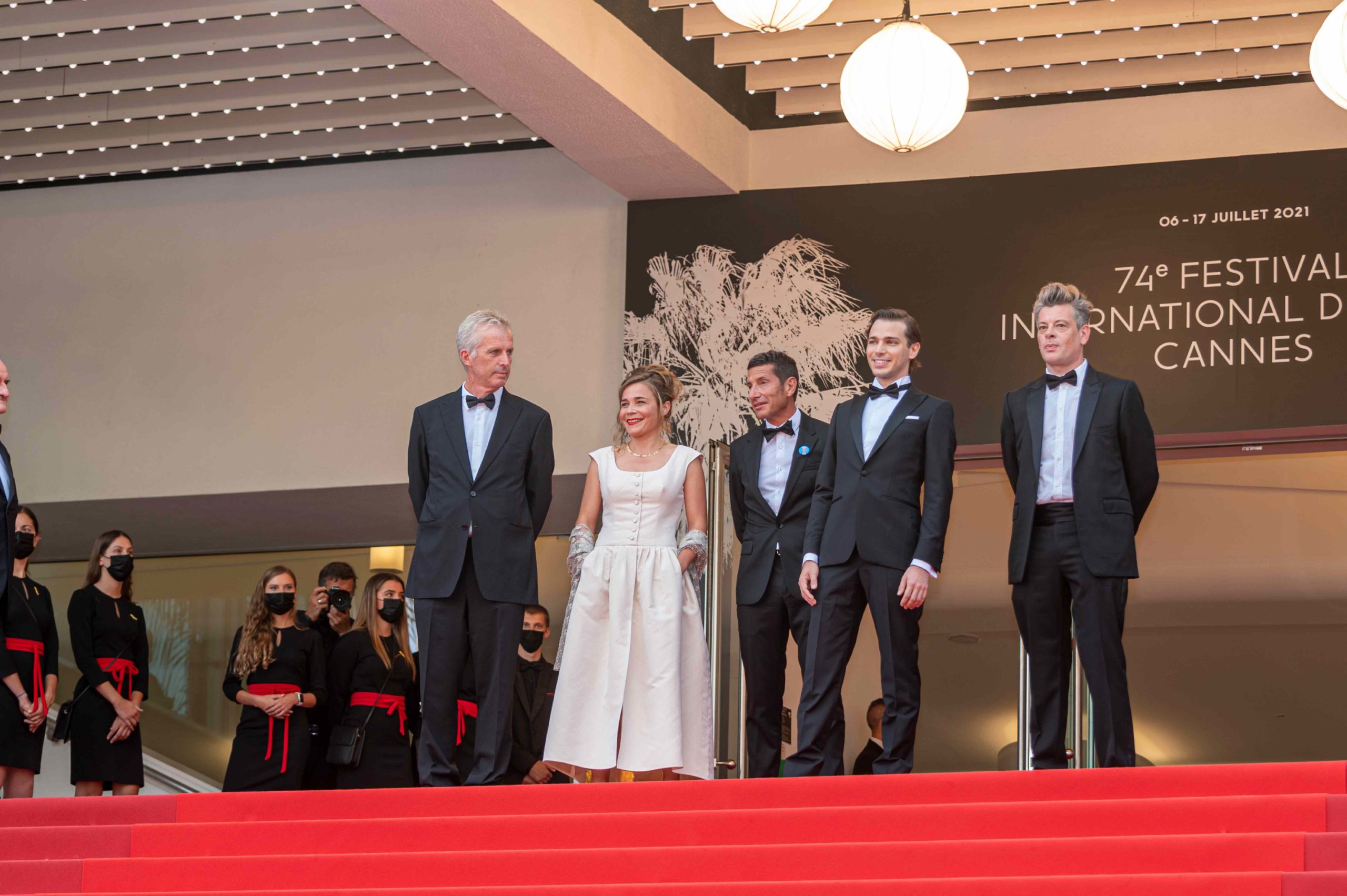 France, media satire at the Cannes Film Festival
The Competition is in its final phase on the tenth day of the Cannes Film Festival with Memoria by Apichatpong Weerasethakul, France by Bruno Dumont and Casablanca Beats by Nabil Ayouch.
Eleven years after winning the Palme d'Or for Uncle Boonmee, Thai director Apichatpong Weerasethakul returns to Competition with Memoria, a "sensory journey" on memory and loneliness. After Jeanne, Special Mention of the Un Certain Regard Jury in 2019, Bruno Dumont enters the Competition this time with France, satire of the media world. Nine years after The Horses of God at Un Certain Regard, Moroccan director Nabil Ayouch enters Competition with Casablanca Beats.
Reality reworked by the media
France is France de Meurs, a famous television journalist played by Léa Seydoux (soon to be a James Bond girl in "Mourir can wait"). The star journalist of a 24-hour news channel, adored for her shock reports, was nevertheless going to experience setbacks and a downfall. Caught up in the spiral of events, France is disillusioned with a hyper-connected, hypertrophied and unhealthy system which, according to Dumont, "transforms reality into fiction, and reality into a parallel world, reworked and staged. Between drama and comedy, France, by the director of P'tit Quinquin, is adapted from a work by Charles Péguy.
Free yourself from the weight of tradition
A first in the history of Moroccan cinema: Casablanca Beats (High and Strong) by Nabil Ayouch is selected in the Official Competition. The film gives voice to young people, and stages them to music. This enthusiastic, modern and political Moroccan youth expresses its will to free itself from the heavy traditions of the country. The film tells the story of Anas, a former rapper, who got involved in the cultural center of Sidi Moumen, a popular district of Casablanca, the first created by the director's foundation.
A quest for memory
Filmed in the Pijao mountains and in Bogota, the Colombian capital, Memoria by Thai filmmaker Apichatpong Weerasethakul invites the viewer on a sensory journey. The director, who considers cinema as an instinctive art and likes to compare its power to that of a shamanic form, capable of bewitching our minds, was interested in the physical manifestation of sound and its impact on our memory. Tilda Swinton plays a woman obsessed with a mysterious bang, a sound she tries to recreate, as the key to her quest for memory.
The Festival is on YesICannes.com:
yesicannes.com/category/festival-de-cannes
The red carpet of France by Bruno Dumont
Click to enlarge – © YesICannes.com – All rights reserved
Please share with your friends – Sharing is caring
Tweeter