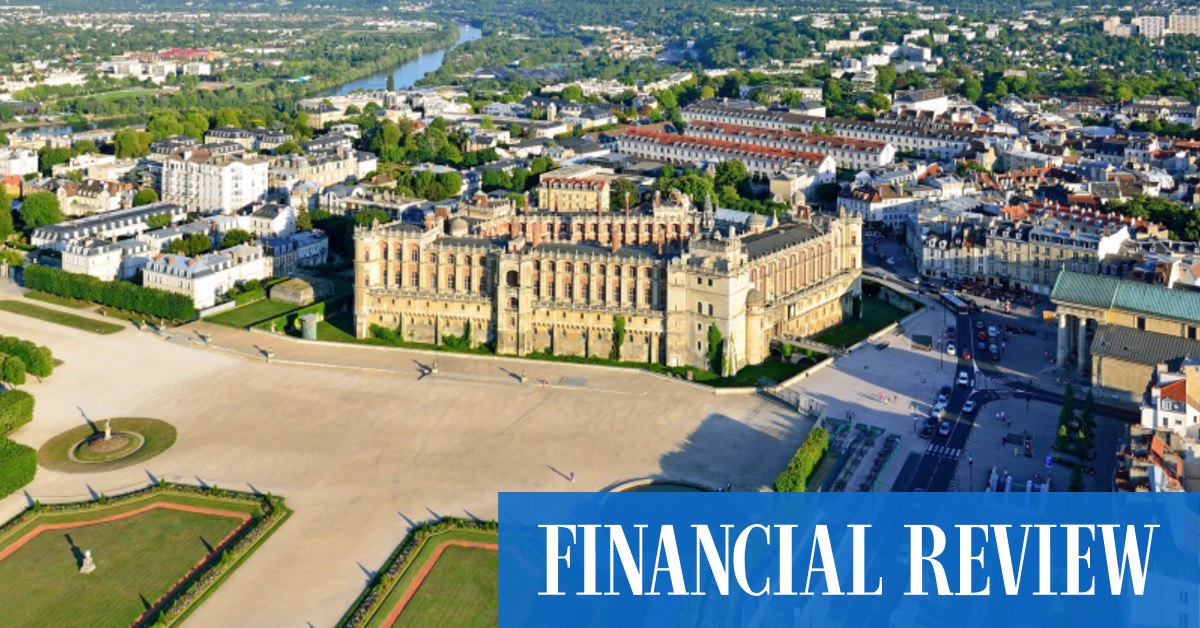 This hidden royal city is a charming Parisian secret
A favored hunting ground for French monarchs, much of its history is associated with the original pentagonal castle, whose circular towers, ornate gargoyles and interior courtyard with magnificent Renaissance arches are on display at the other end of the castle. on the ground.
Renaissance king Francis I totally transformed it and didn't hesitate to let everyone know who was responsible – huge Fs are inscribed on the brick chimneys and the king's emblem, the salamander, forms part of the impressive brick and stone facade.
"You know what happens with the kids," our guide points out as we look outside. "They like to build their own bigger and better houses."
So it was that Francis's son, Henry II, commissioned the Château Neuf, which may have looked the part at the time, but caused more than a few leaks over the years and eventually been demolished. No wonder Louis XIV returned to the original castle, living there from 1666 to 1682.
When he decamped to Versailles, he lent the palace to his cousin James II, the last King Stuart of England, who was deposed and eventually died there in 1701.
We cross the road to see his mausoleum in the church of Saint-Germain, where our whispered admiration draws the wrath of the churchwarden, who warns us to shut up or leave.
Back outside the castle, now the National Archaeological Museum of France, we look at the concrete bunkers in the grounds that tell of its more recent role in history. Not only was it the headquarters of the German army in occupied France during World War II, but it was also here that the 1919 treaty was signed between the Allies and Austria to officially end the First World War. World War.
If that's not enough history for you, Saint-Germain's maze of charming cobbled streets offers plenty more. It almost feels a bit like a mini Who's Who of France as our guide points out the homes of famous French personalities. This is the home of Françoise d'Aubigné, better known as Madame de Maintenon, mistress of Louis XIV, and later his second wife.
And here is rue Voltaire, named in honor of the philosopher who stayed there for two months in 1729. Over there, at number 38 rue du Pain, is the house where composer Claude Debussy was born in 1862, which now houses now a museum (closed until 2023).
Just down the street at Pâtisserie Grandin, owner Carole Masset makes a quick trade of Debussy cake, a waist-busting hazelnut sponge cake, praline mousse, and rum-soaked raisins coated in dark chocolate. "It's been sold here since 1925, it's the specialty of the house," she says. "A lot of tourists buy it, but locals love it too."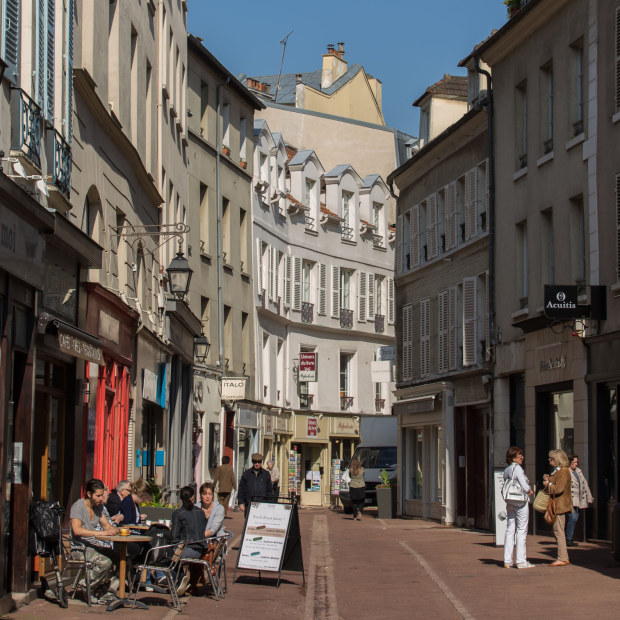 I can't taste as much as I would like because the food on board Radgrid is so good and leaves me little room. Otherwise, besides a Debussy cake or six, I know exactly where I'd go for a meal – back to the Pavillon Henri IV restaurant and hotel, where French writer Alexandre Dumas was a guest. The dish to order is the beef with Béarnaise sauce and souffléed potatoes (thick but light potato chips); both were invented here in the 19th century. "It's our signature dish, it will always be on the menu," says Stéphanie Jacquot from the hotel.
In Saint-Germain-en-Laye, you also have a slice of culinary history.
MUST KNOW
Paris & the heart of Normandy | Eight-day Viking cruises from Paris to Rouen and back. 2023 departures from March 29 to November 19. From $3,495 pp in a Standard Stateroom or $7,695 pp in an Explorer Suite. Drinks are included with lunch and dinner. To learn more, visit viking.com.
The writer was a guest of Viking Cruises.